Interactive maps, mobile applications… Various online tools offer real-time information on fuel availability at service stations.
Tensions, but not scarcity. Guest of RMC and BFMTV this Friday morning, Olivier Véran assured that France "did not run out of fuel", despite the difficulties of many motorists to refuel at certain stations.
"The situation is disparate. There are 15% of the stations in our country that have difficulties to supply themselves with all fuels. Generally there is a fuel, often diesel, which runs out in part during the day (…)", however, the government spokesman acknowledged. But "really, we don't lack gasoline, we don't lack fuel. (…) There is no global shortage, "he said.
These tensions are mainly a consequence of a strike movement that began several days ago in certain TotalEnergies refineries, but also of the discount on the 20-cent pump granted since September 1 by the group, in addition to the bonus from the 'State.
A situation that worries motorists, as evidenced by data from the Waze application: "Concern about fuel supply has caused a significant increase in the number of people visiting service stations. Since September 27, the date of the start of the refinery stoppage, we saw a 33% increase in daily navigation compared to the previous three weeks, with a peak of 59% on October 3, motorists are rushing to refuel" , says Jérôme Marty, Country Manager of Waze France.
interactive maps
This influx of motorists has aggravated the situation in some stations in the country that have been found without stock. Therefore, before going to one of them, it is better to find out which ones will be able to provide you with the fuel you need.
Several online tools are especially useful to know in real time the situation of the supply of each station. Starting with the government's interactive map that allows you to search for a point of sale by type of fuel, type of brand, by department or by municipality. Once the search has started, the map shows the available stations.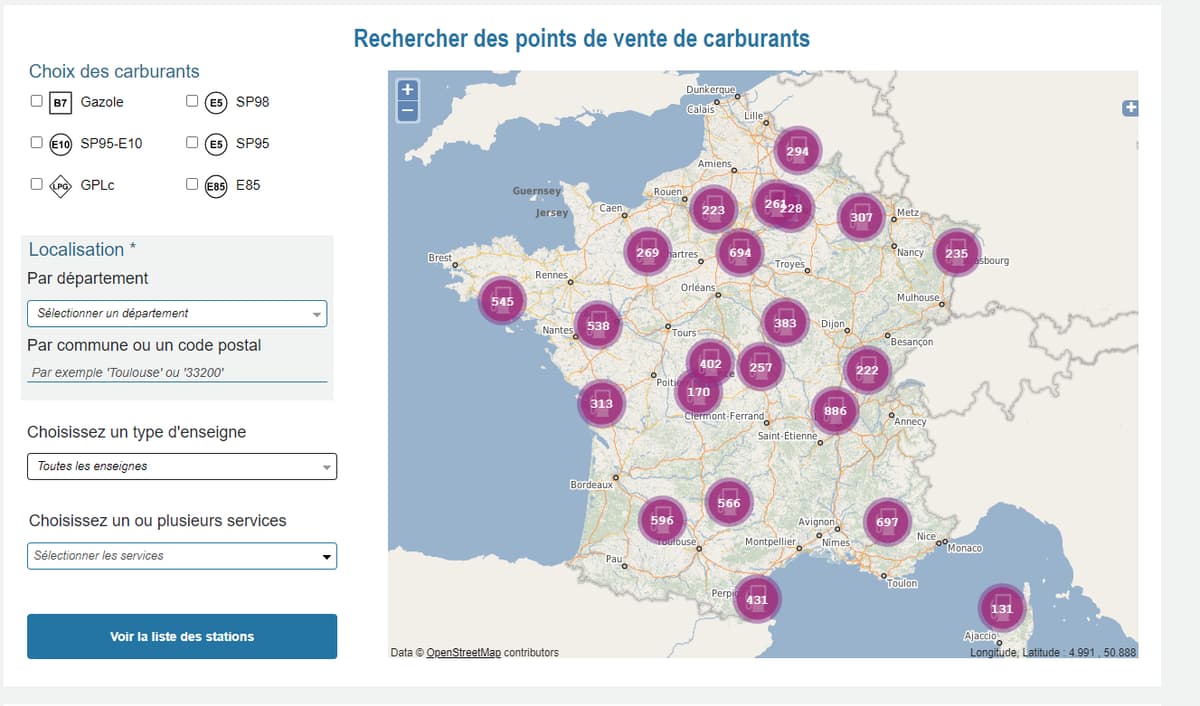 In the same logic, the site penurie.mon-essence.fr has just relaunched its interactive map that indicates in real time the stations in a situation of partial or total scarcity in France thanks to the information provided by the users themselves.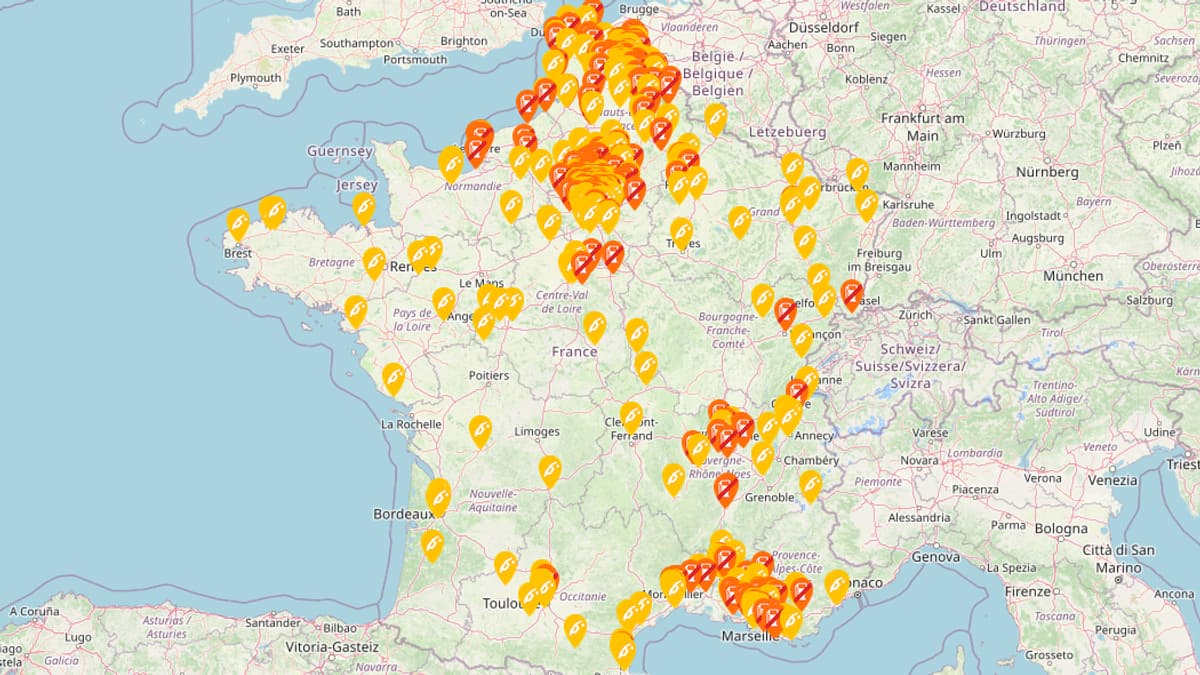 Another alternative, especially if you want to benefit from an additional discount of 20 cents: the map of the stations operated by TotalEnergies, which can be consulted on the oil giant's website. "Regularly updated", it provides information on the prices and availability of the different fuels at each of the group's stations.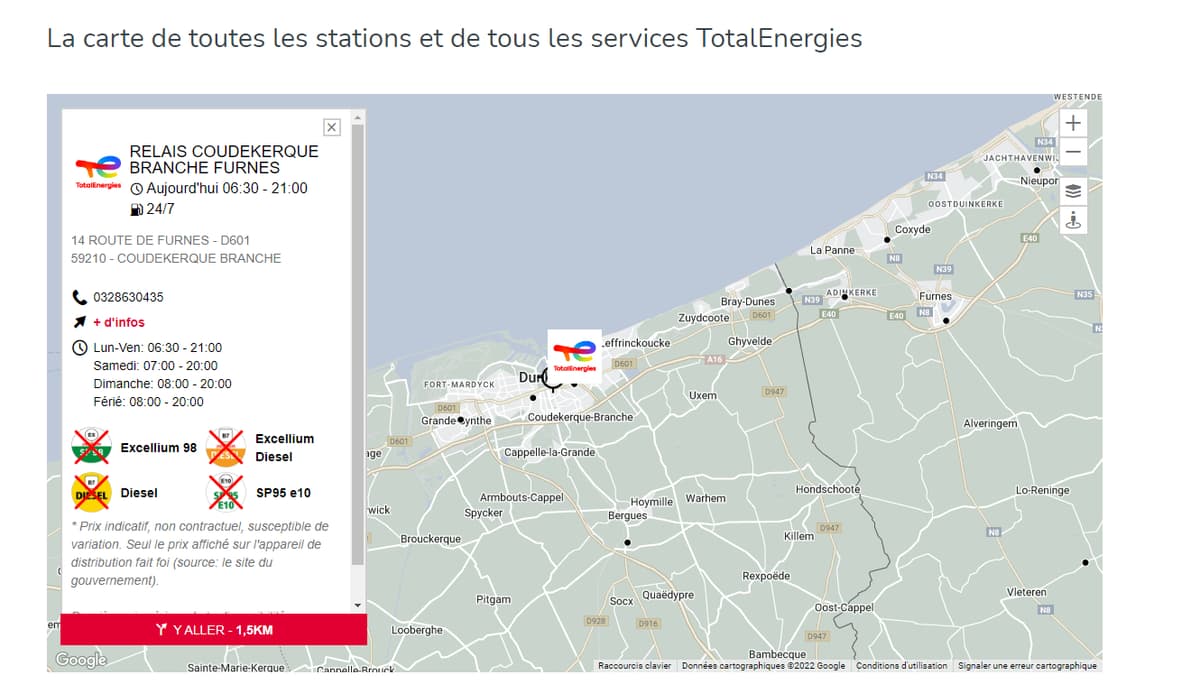 Lots of mobile apps
In addition to websites, various mobile applications offer a similar service. This is the case of Waze, which, with its 17 million users, offers up-to-date information, whether on prices or availability of the different service stations.
"In this second week of the strike, we encourage motorists to use Waze to select their preferred fuel type (for example, SP95-E10, E85, LPG or diesel) and find a station that suits their needs. Users they can also share updates on fuel availability and prices in their local area to help others, so they can find supplies and avoid unnecessary trips and lines to sold-out stations," says Jerome Marty.
Thus, in order not to be sent to a station that is already dry, the user must enter his "preferred fuel" in the application settings ("Service Stations" tab). It is also possible to select your "preferred brand" to, for example, go to a TotalEnergies station and benefit from more attractive prices.
In addition to Waze, the Gasoil Now, Gaspal or Essence & Co applications are good alternatives to obtain information on service station offers and prices, with regular updates.
Author: Paul-Louis
Source: BFM TV