original and dark fleece, the black butterfliesa co-production of Arte and Netflix, it mixes times and media and keeps the viewer guessing until the end.
The Serie the black butterflies, a dark and bloody thriller co-produced by Arte-Netflix, triumphs on arte.tv – it has been seen there more than 1.5 million times in 15 days – even before its broadcast on the Franco-German channel since September 22 at the rate of one episode per week. It will then stream starting October 14 on Netflix.
This series, created by Olivier Abbou and Bruno Merle, seduces by its form, its originality and its suspense. The hardest part is not watching all six episodes in a row.
• An original process
the black butterflies, is also the title of a book, published on September 7 by Éditions du Masque. Yellow cover and intriguing design, the book bears this dust jacket: "Mody's novel in the series the black butterflies".
Because no, this novel is not the one that inspired the story of the series, but the one that is being written by the character called Mody (pseudonym of Adrien Winckler, the character who plays Nicolas Duvauchelle). This mise en abîme process, the result of a collaboration between the creators of the series and the Éditions du Masque, is unprecedented.
The book, actually signed by Gabriel Katz, is therefore a parallel, an extension of the series, which tells the love story between Albert and Solange after their bloody career in the 1970s and 1980s.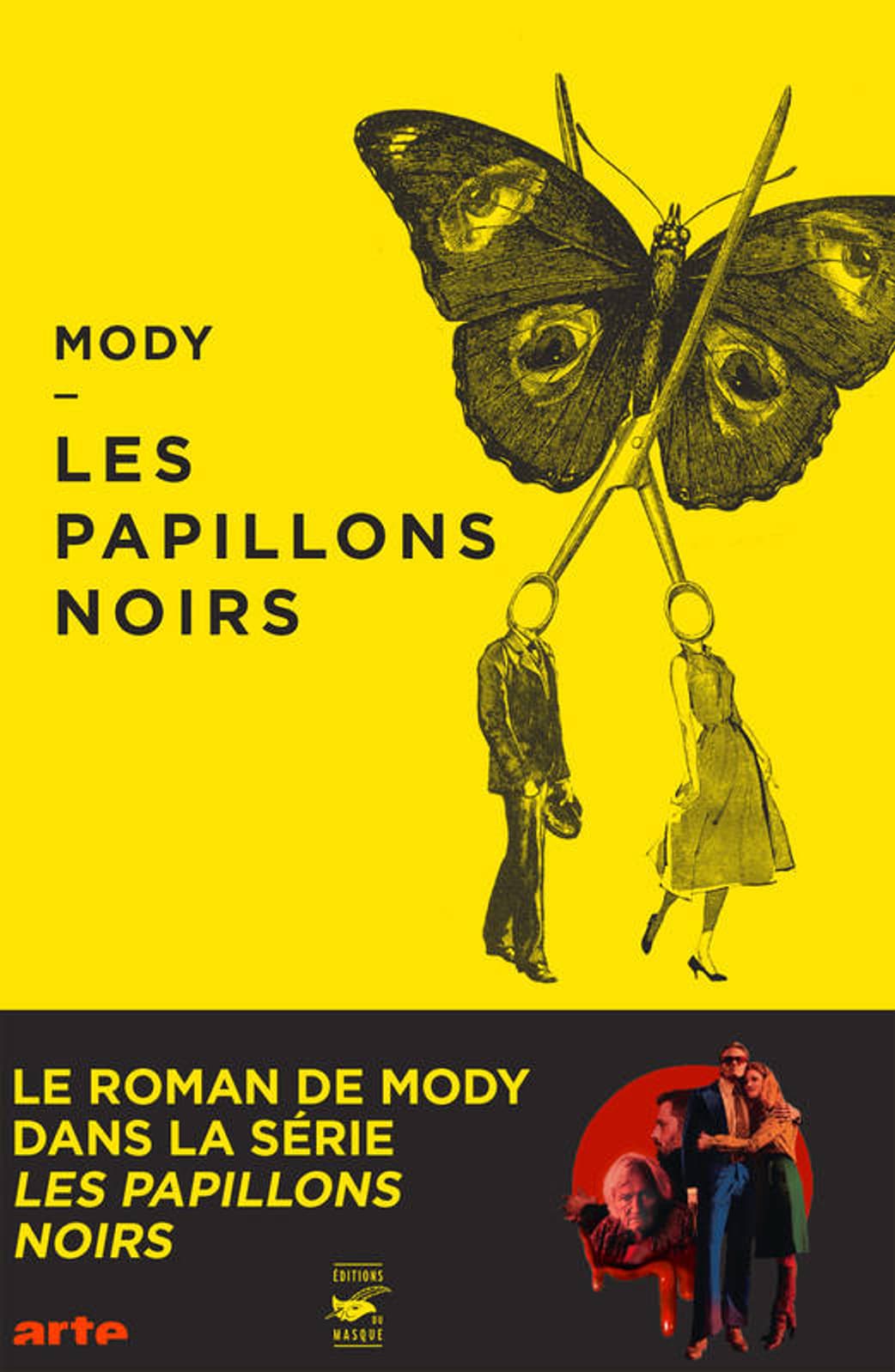 • A plot with boxes
This process is not the only surprise in store the black butterflies to the viewers. Because the plot that is developing throughout the six chapters of the series, marked by the secrets and lies of the different protagonists, continues to take new "turns", until the end.
Albert Desiderio (Niels Arestup) summons the writer Adrien Winckler (Nicolas Duvauchelle) to his house to tell him his story before he dies, so that he can tell it in a book.
If you understand quickly that the story that Albert à Adrien told, is the cell of a couple of serial killers who lived in the years 1970 and 80, he recited the book well from other rebonds and has the viewer in the wind until the end.
• An inspired cast
Alongside the two heroes, played by Nicolas Duvauchelle and Niels Arestrup, the two young actors Axel Granberger and Alyzée Costes literally burst onto the screen, playing young Albert and Solange. Axel Granberger won the best actor award at Series Mania in Lille in March 2022. Supporting roles, from Alice Belïdi (Nora, Adrien Winckler's partner) to Sami Bouajila (Carrel, the policeman), through Brigitte Catillon (the Adrien's mother), or the German actress Henny Reents (Nastya), are well encamped.
Author: Magali Rangon
Source: BFM TV